Invoice
What is invoice?
According to wiki, An invoice is a commercial document issued by a seller to a buyer, indicating the products, quantities, and agreed prices for products or services the seller has provided the buyer. An invoice indicates the sale transaction only.
This mean an invoice is a bill by a seller to a buyer to indicate the buyer to pay for the products or the services that provided by the seller.


What information we should pun in an invoice?
The most important information of course is how much (total amount) the customer need to pay the seller or the business owner and when should the customer pay it (payment terms). Information like how they pay the money should be stated clearly in the invoice. For example, pay with paypal or cheque issue to xxxx .
The details product or service information and costing needed to stated clearly in the invoice.
Seller information like business or company name with address and contact information should be listed in the invoice. Customer information also need to stated in the invoice. Tax information and amount need to stated in the invoice clearly if there is any.
Others than that, invoice reference number, invoice date is needed for further reference.
Invoice is not only a document that request money from the buyer, it's also represent a company or a business image. Hence, the layout and the content should be listed properly so that it's looks professional.
How invoices look like?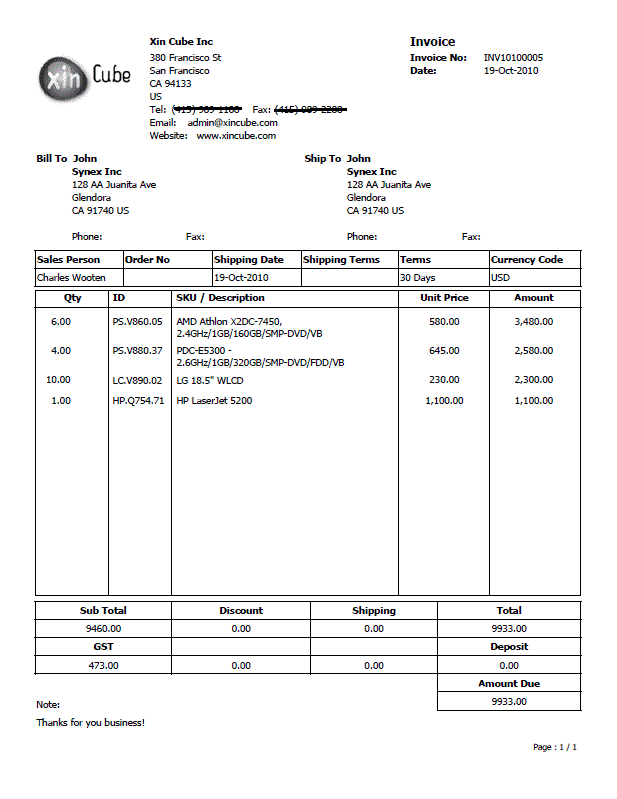 Sample Invoice 1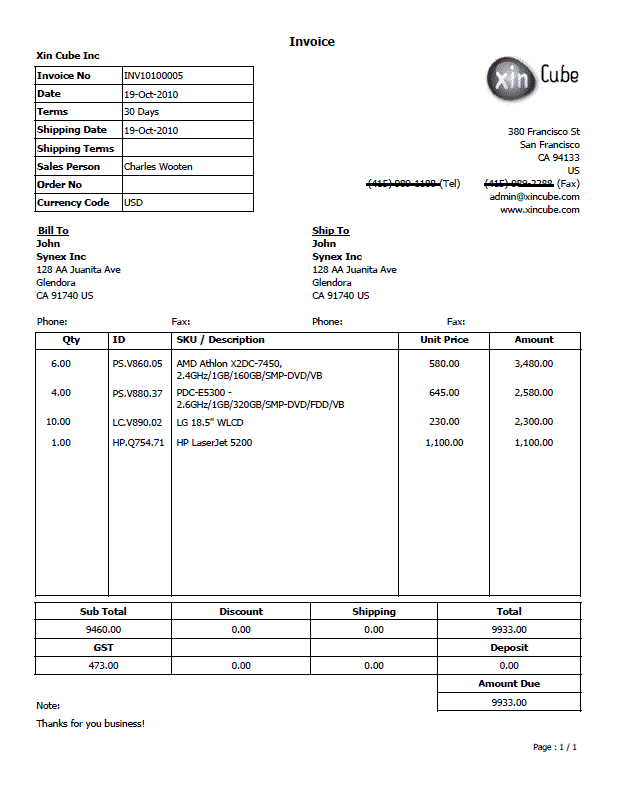 Sample Invoice 2
To check on more invoice, visit
invoice template
How to create an invoice?
Demo below shows how to create invoice using Xin Inventory
The software is very handy and simple for a business owner to create an invoice. For most cases, business owner can use the software directly without any customization on the template but for some user, they might need to customize the invoice template so that it can suit they needs and this software is capable on doing so.