Quotation Template
Quotation is very important, it's not only a official document that send to the potential customer to see the cost for the products or services that provided by seller but it's also represent a professionalism of the company. A proper or professional quotation template play a very important role in this case. The professional quotation template will provide better chances for the seller to close the sales.
Information included in a standard quotation:
A word Quotation
Quotation reference number
Quotation date
Seller business/company name and registration reference number
Seller business/company logo
Seller business/company address
Seller business/company website
Seller business/company contact like phone, fax and email
Buyer business/company name
Buyer business/company billing address and contact
Buyer business/company shipping address and contact
Order details like product/services name, code and description, photo, quantity, unit/cost, unit of measurement (UOM), discount, tax and cost
Taxes information
Payment terms and shipping terms
Note and etc
Sample Quotation created using Quotation Template in Xin Inventory
Xin Inventory 2.0 come with 14 professional template. Below are the sample quotation created using Xin Inventory 2.0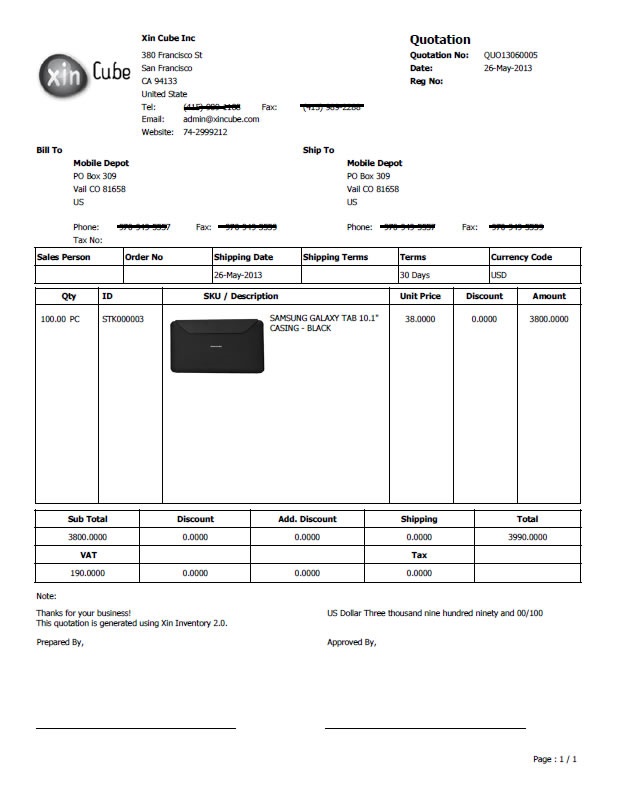 Sample Quotation 1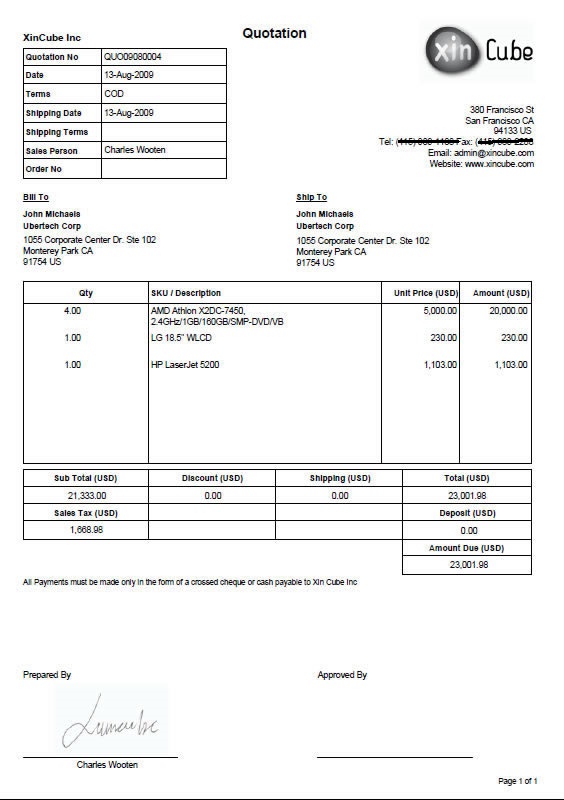 Sample Quotation 2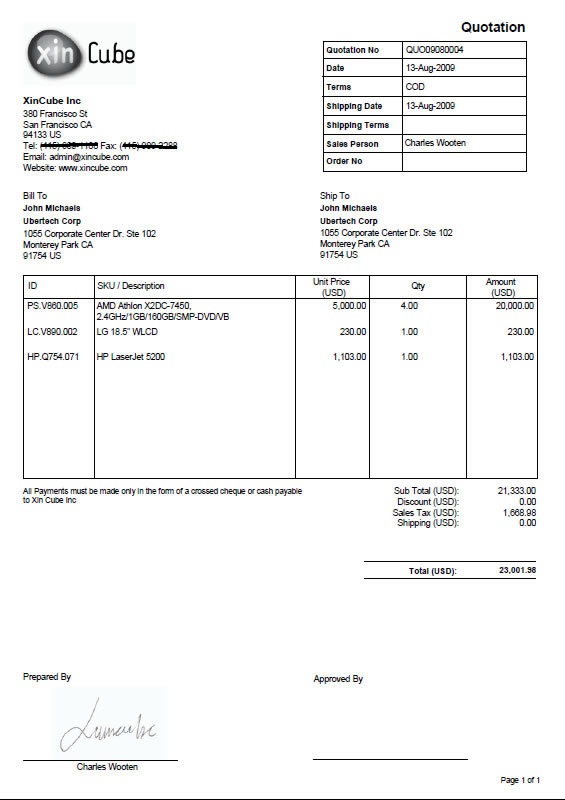 Sample Quotation 3
Sample Quotation 4
Download sample quotation in PDF format
Quotation Template Customization
By using Xin Inventory 2.0, user able to customer the quotation layout according to their needs.
Template Editor
In case if user have problem to use the editor, user can get help from Xin Inventory support or get the customization service by the Xin Cube team with a little charges.