Quotation / Estimation
What is quotation or estimation?
According to wiki, a quotation or estimation or sales quote allows a prospective buyer to see what costs would be involved for the work they would like to have done.
This mean that quotation/estimation is very important in all businesses for the customer to know the cost before making the decision to purchase certain product or service.
What is the information we should put in quotation / estimation?
Information about the service or product should be listed clearly so that customer can understand easily. Cost and pricing is crucial because this is what quotation or estimation about. It's cost estimation about the product or service to the customers.

Contact information like email, phone number, sales person name should be listed correctly and clearly so that the customer can contact business owner for clarification. Business information like address, company website should be included as well so that the customer can understand the company background better. Others than that, information like quotation reference number, payment terms and others related information should be listed clearly as well.

We have to remember that quotation itself not only about the product costing or service costing to customer but it's also a chance for the business owner to show professionalism to the customer. How a business owner present a quotation to the customer will influence the customer decision making because a quotation itself can be a media or a tool represent the company. If the quotation is in proper and professional layout with company logo or portfolio, it helps to make a good impression to the customer and the chances to close the deal will be higher compare to others.



How quotations look like?
Below are some of the professional template.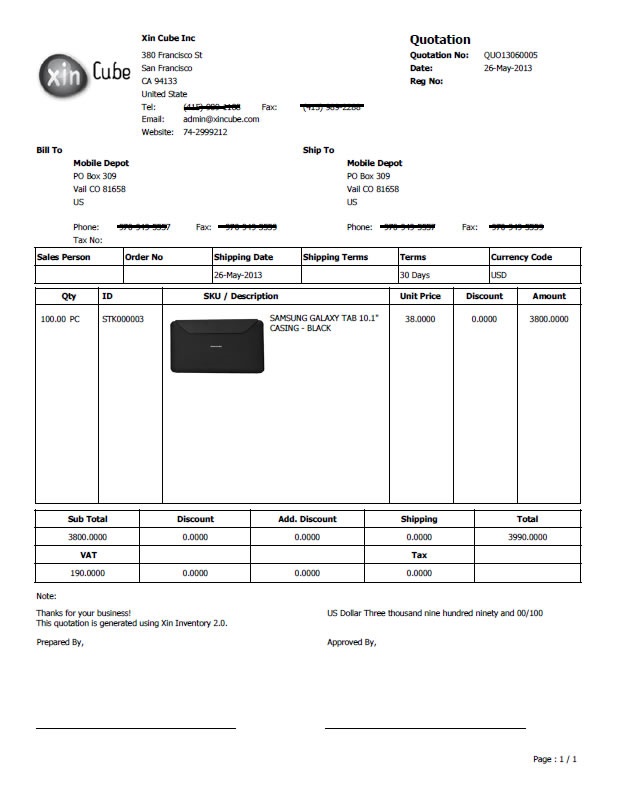 Sample Quotation 1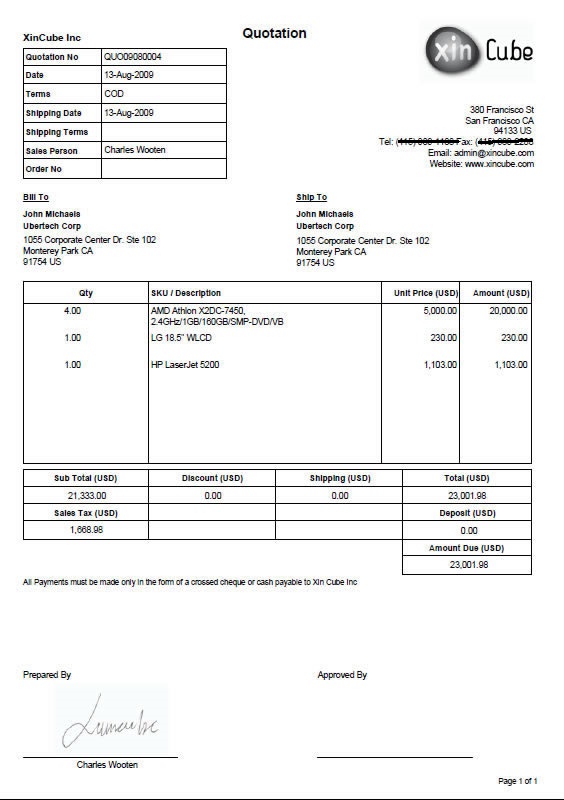 Sample Quotation 2
See more professional
quotation template
How to create a quotation?
Demo below shows how to create quotation using Xin Inventory. By using Xin Inventory 2.0, user can create quotation from blank or copy from the existing quotation.
In Xin Inventory, user able to customize quotation template to suit the business needs by using the user friendly editor.